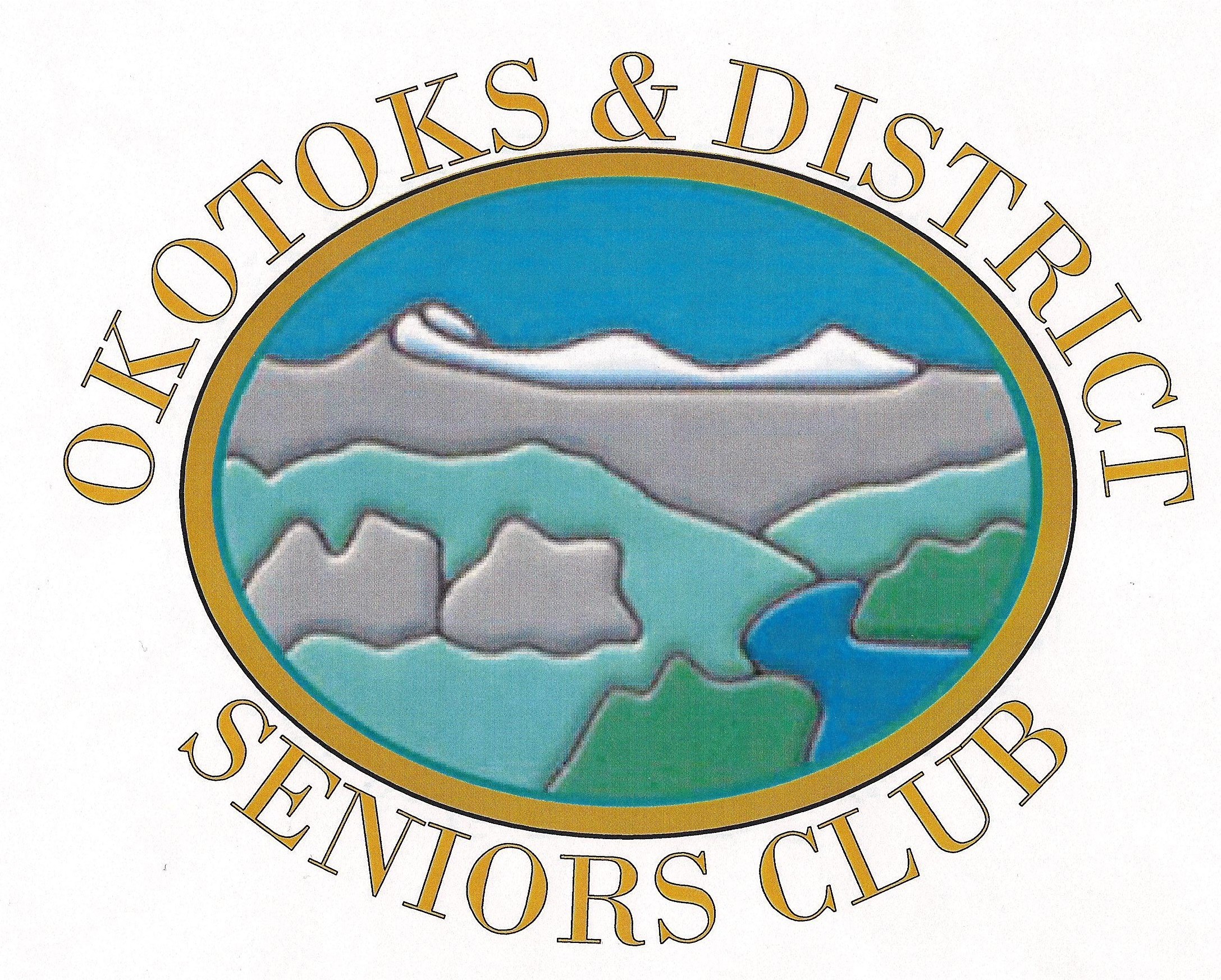 O K O T O K S & D I S T R I C T S E N I O R S C L U B
CLUB FACILITATOR – JOB DESCRIPTION
The Okotoks & District Seniors Club is dedicated to providing a friendly atmosphere for our members to socialize and participate in activities. We have an exciting opportunity for a Club Facilitator.
The successful candidate is responsible for:
Open the Centre at 10:00 a.m. and close the Centre at 4:00 p.m. on Monday, Tuesday, Wednesday, Thursday, and Friday of each week. This will allow Program Coordinators to continue established programs. Club is closed on Stat Holidays.
Plug in Coffee Makers at the start of shift; unplug at the end of shift. Program Coordinators to make coffee as required.
Provide general upkeep of the Centre. Monitor cleaning contractor to ensure the job is completed as contracted. Empty the central vacuum monthly.
Support and welcome all seniors (perspective and current members). Be available to advise them of where they can seek professional help and provide informational pamphlets and other assistance through our resource centre. Maintain adequate stock of resource information and always maintain confidentiality of members.
Provide information and tours to potential new members. Register new members as required.
Collect and record annual membership dues. Maintain an updated membership list and have it available as requested by the Board.
Assist the Program Coordinators to set up new programs, scheduling new and existing programs with printing/copying as required for their programs and finding volunteers for set-up and take-down of equipment as necessary.
Ensure that user fees are collected by the Program Coordinators. Reconcile daily cash.
Assist the Board with regards to research, inviting speakers and other items as mutually agreed upon by the Board. Maintain a record of speaker name, date of presentation, and subject matter.
Prepare the facilitator report for the president two days prior to each board meeting and attend Board meetings upon request.
Time spent on events outside regular working hours must be:
Identified on the time sheet with both the hours and the name of the event.
Authorized by the President or Treasurer prior to payment.
Complete a Club Expense Claim Form, attaching receipts and detailing operational expenses, when submitting a reimbursement claim.
Review AGLC 50/50 reports to ensure they are correctly recorded in their file.
Secure all cash over $100.00 and membership information in a locked cabinet in the office and perform weekly computer backups with one copy to be kept off site by the club secretary.
Pick up and process mail from Post Office box weekly.
Office duties as required include, but not limited to, answering the phone, making up tickets, sending and answering correspondence (mail and e-mail), preparing and printing posters, keeping the bulletin boards current with events of interest to members, unforeseen duties not included in those listed above, may be assigned by the Board Executive as required.
Adhere to the same Code of Conduct as Club members. Always maintain a professional and diplomatic attitude and encourage a Club ambience of positivity, support, and acceptance of differences. Protect individual member privacy and refer any concerns regarding club members or specific situations directly to the President, who in turn, will decide if the matter should go to the Board.
Requirements:
Excellent people skills are required including strong oral & written communication skills.
Experience in Microsoft Office: Word, Excel, and PowerPoint.
Broad knowledge of the community's resources and services.
First Aid & CPR are an asset.
Hours Monday to Friday 10:00 – 4:00

Compensation: $20.00 hourly
Please apply by October 6, 2023
Interested applicants please submit a cover letter and resume to
oktosen1@telus.net
Your Club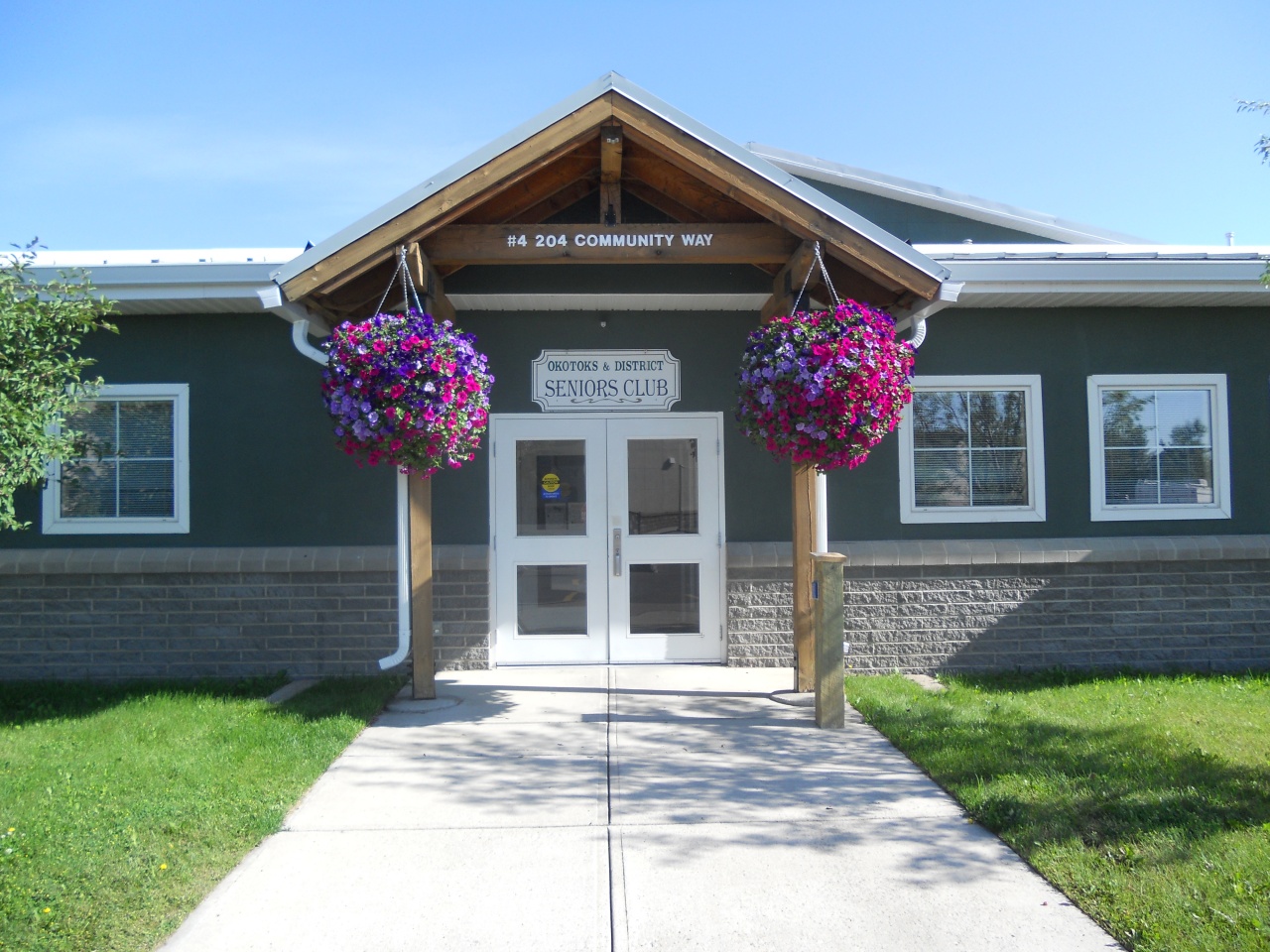 The Okotoks & District Seniors Club is a registered Non-Profit Organization.
Memberships Fees: $10.00 per calendar year (January through December)
User Fee: $2.00 per event (Loonies or Toonies)

Seniors 55 years and older are eligible.
Go to Activities Schedule for our Weekly/Monthly Schedules
Services
Come visit with others while participating in activities.
The club hosts guest speakers on subjects of interest to the members throughout the year.

Special Events
June BBQ with Entertainment
Fall Supper with Entertainment
Christmas Dinner & Dance
Tournaments
Monthly Events
Monthly Dinner - 1st Monday of the Month (unless a stat holiday) - Doors open at 5pm
Friday Social - 3rd Friday of the Month 3:00 to 6:00 pm (Bring an Appetizer)
Acrylic, Oil or Watercolor Painting - 3rd Wednesday of the Month - Registration is required (cost will be determined at the time)
If you have something that you would like to see offered and want to volunteer, contact the club.

CLOSED - December 24th to January 2nd
and all Sundays and Stat holidays
Office Hours - Tuesday to Friday 10am to 4pm
New Memberships and Tours - Tuesday to Friday 10am to 3:30pm
_________________________________________________________________________________________________________________________________________
Board of Directors
President - Sharon Anderson
Past President - Vacant
Vice President - Beverley Seitz
Treasurer - Allen Jenkins
Secretary - Jennifer Marion
Directors - Pauline Gareau, Colin Jamieson, Alana Newton, and Al Zandbelt
_______________________________________________________________________________________